| | |
| --- | --- |
| Marine Conservation in Thailand | |
---
[Last updated: 15-Apr-2018]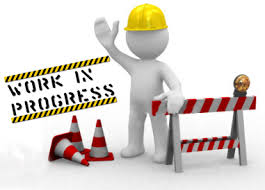 Shortly after losing my job in Apr-2016, I joined the The Renewal Project (a local outdoor volunteer group), for a few hours per week, that carries out work along the River Lambourn (a local chalk river). I learned new skills and facts about river behaviour; all very interesting and enjoyable!
But, a few hours per week wasn't enough; I quickly got bored the rest of the time. I enjoy travelling, so I made a few Internet searches for "international volunteering". After looking at a couple of sites (Global Vision International (GVI) and Projects Abroad (PA)), the PA site gave me that Eureka! moment. There are so many different possibilities, in so many countries! Wishing to concentrate on conservation and environmental projects, I narrowed my choice down to spending two weeks in one of five locations: Mexico, Peru, Fiji, Thailand and Cambodia. I had visited Thailand a few times in the past, but had never thought about diving there; or anywhere else for that matter! As I was already a PADI Open Water Diver (gained in Australia some years previous), the thought of diving again gave the diving projects a 'slight advantage'! Following a very useful visit to the PA offices (thank you Sarah and Richard for your time), Thailand came out as the eventual winner. If the truth be known, it was always my favourite destination from the start! I just needed to justify eliminating the other project destinations!
When going for a two-week diving project, the first week is usually used to learn how to dive and the second week is when the real work starts. Then it is time to leave! With that in mind (and logical comments from Sarah), I decided to go for four weeks, so that I would be able to really get into the work.
Sarah suggested that, to go for four weeks, I would benefit from getting my own mask and fins; good idea! Therefore, I visited a local dive shop ( Ocean Turtle Diving, purely to get some more advice and see what was available. In addition to the mask and fins, I also purchased a snorkel and boots - for walking across rough terrain (stony beaches, etc.); a useful tip from the dive shop.
With support from family and friends, I submitted my application on 01-Jun-2016 for a period of four weeks in Thailand, starting 02-Jul-2016. Some might think it was quite a short 'notice' period, but hey, anything is possible!
---
Click to reveal a QR Symbol for the Home Page